Membrain, a global sales effectiveness platform company based Stockholm, Sweden, is pleased to announce the opening of its Chicago, U.S. headquarters, and the appointment of Paul Schweet as Vice President of Sales for North America. Mr. Schweet will be responsible for growing Membrain's North American presence.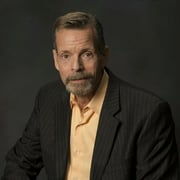 "In my first months here, I'll be getting to know our current clients to ensure they're achieving their goals with Membrain," says Mr. Schweet. "I will also focus on expanding Membrain's partner network and assembling an experienced, driven sales team who understands the industry and can help build a world class reputation."
Mr. Schweet brings more than 25 years of sales and marketing management, including more than nine years of executive leadership. He has been responsible for growing multiple start-up tech companies to maturity, and is the author of Happy Ears-A Life In Sales.
George Brontén, CEO of Membrain, says that the move was motivated by the positive reception Membrain has received in the U.S. Mr. Schweet was chosen for the role because of his entrepreneurial track record.
"The sales effectiveness problem is global," Mr. Brontén says, "and customers in North America are very motivated to use software to achieve consistent sales performance. Paul Schweet's entrepreneurial DNA and experience, combined with his passion for sales effectiveness, makes him the perfect fit to help us grow our presence in this important market."
Mr. Schweet says he joined Membrain because the software is exactly what the sales industry needs. "I would have used this in every one of my companies if it had been out at the time," he says. "The challenge is going to be getting the word out in North America, and I enjoy a challenge."
Media Contact
Telephone: 847.962.3691
Email: media@membrain.com