More and more products and services are becoming commoditized. In a world of web shops and Amazon, the online automation of transactional sales continues to reduce the need for sales people.
At the same time, selling B2B solutions is becoming increasingly complex. In this space, more options and more information have not resulted in transactional buying behaviors. Sales cycles are getting longer, sales costs are increasing and more and more people are being involved in the customer's buying process.
How you sell is quickly becoming more important than what you sell. We often talk about the need for change, but what does it take to actually execute a sales transformation?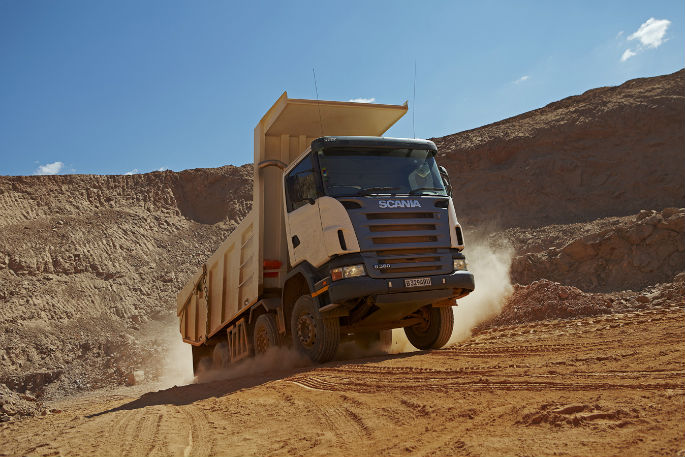 Specifically, what role does sales software play in this process? In this blog, we often talk about Membrain as a "sales effectiveness platform" - in this post, I'd like to go through what we mean by this, with a real life example.
A real life example: Scania Mining
An interesting real world example is our customer Scania Mining. As one of the world's most prominent producers of trucks and with a century long company history, they came to the conclusion that they could either focus on high-volume transactional sales of trucks, or get closer to their customers and reshape their offerings to create more value.
Rather than viewing themselves as a supplier of vehicles, they've actively chosen to become a trusted advisor by providing intelligent and cost-effective solutions. Rather than focus on trucks, their product and service bundles now include driver training, parts, services and financing options.
Increased revenue with 25% and profit margin with 50%
Scania Mining's new sales strategy required a new way of working, which in turn included a new sales process, new key performance indicators and new skills for both sales people and their managers. Sales people needed to prospect differently and have new types of conversations with buyers in order to follow a new type of sales process. When executing their new sales strategy in a pilot market, they achieved 25% revenue growth and 50% profit margin increase in little more than a year.
Making new behaviors stick
Changing behaviors is difficult. Using Membrain's B2B sales software, Scania's new sales process was visualized and made easy for sales teams to follow. Clear qualification criteria were determined to create increased discipline about which accounts and opportunities to pursue. Sales tools, such as meeting planners, ROI calculators and training material were shared within the right context of the process to reinforce training and simplify execution. The process, terminology and tools combined to create a shared sales language and workflow that makes on-boarding of new sales professionals easier. A quicker path to profitability for each new person added to the team was established.
"The process, terminology and tools combined to create a shared sales language and workflow that makes on-boarding of new sales professionals easier"
George Brontén
Progress overview and effective coaching
With Membrain in place, sales leadership has a consolidated global view of the sales pipeline, trending metrics and win-loss data to understand how well the strategy is being executed. Frontline sales managers can quickly drill down into any opportunity for more effective coaching sessions and spot ways to improve the sales process.
Looking forward, not in the rear-view mirror
To win more complex b2b deals, it's less about capturing and pushing out information to prospects en masse and much more about truly understanding each customer and following a process to increase our chances of providing the most perceived value. It's less about looking at the number of activities and more about creating and executing the best strategy. Sales teams are supported by Membrain to follow the strategy and collaborate with team mates and sales managers to maximize each opportunity and to grow with every deal – to grow revenue, customer base and develop as sales professionals.
Team selling increases win-rates and deal values
The more complex sales efforts become, the more people get involved. In Membrain, cross-functional teams collaborate on sales projects to understand and improve the value for customers and increase win-rates. Global account managers see what's going on in specific accounts at a glance by creating hierarchal maps of company structures.
Goal understanding and attainment
In sales, as with any endeavor, it's important that every team member understand their role and the goals needed to reach targets. By using Membrain, goals are defined as business objectives, leading indicators and activities. Activities and results are thereafter collected in a sales context and counted toward these targets. This removes the need for manual tracking and reporting. All reporting tools are designed out of the box to display progression over time to detect trends, make better decisions and remove the need to invest in additional software for analyzing sales data.
Continuous improvement
By analyzing win-loss and sales process data, we can learn what works and what creates problems. We can identify specific criteria that influence positive and negative outcomes of sales projects and, with this information at hand, adjust our efforts and create new tactics to employ when certain situations occur. These tactics can be designed as situational playbooks enabled within the process, building solid structure capital over time that makes the sales strategy and sales team a key differentiator in a world where products are becoming increasingly commoditized.
Sales Effectiveness Platform – from idea to result
In summary, you need a systems approach to sales transformation. A good idea is not enough; strategies need to be broken down into tactics, which are integrated into a sales process. In order to reinforce new behaviors, training and continuous coaching must be established. To support all of this, the right tools and technology need to be leveraged.
Membrain is designed to help companies in complex B2B sales that need to move from a good idea to consistent results. We created Membrain for companies that can't afford to lose deals. For our customers, every lost opportunity hurts, because of the substantial amount of time, money and resources invested.
Want the full story? Download the Scania Mining case study here.